LFH-59 to Dual DVI-I Cable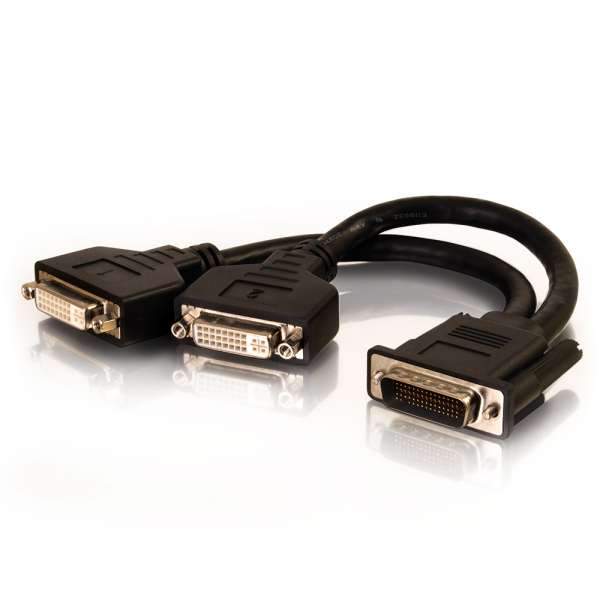 NOS: PRODUCT MIGHT LOOK DIFFERENT THAN PICTURED but will work Perfectly.
Connect your nVIDIA Quadro, PNY, multiple display graphics cards with LFH 59 cables. Many high-end work stations utilize multiple display graphics cards that only have a single LFH 59 (also known as DMS 59) connections. A break out cable is necessary to convert this single connection into two more common monitor interfaces such as DVI. Connectors: LFH/DMS 59 to 2x DVI-I
Connects a 59 pin Graphics card connector to two monitors with DVI-I connectors
Common Cards Utilizing This Interface: nVIDIA Quadro and PNY Quadro.
Common Comparable Cable part numbers: HP- DL139A, PNY- 91004086
Gold-plated contacts provide full conductivity with no data loss
PC and Mac compatible
Compatible with Flat Panel Displays, Digital CRT Displays, Projectors
Similiar Cables.
StarTech.com DMSDVIDVI1
HP DL139A
Cables To Go 38064