USB 2.0 Data Easy Transfer Cable Certified BAFO BF-7313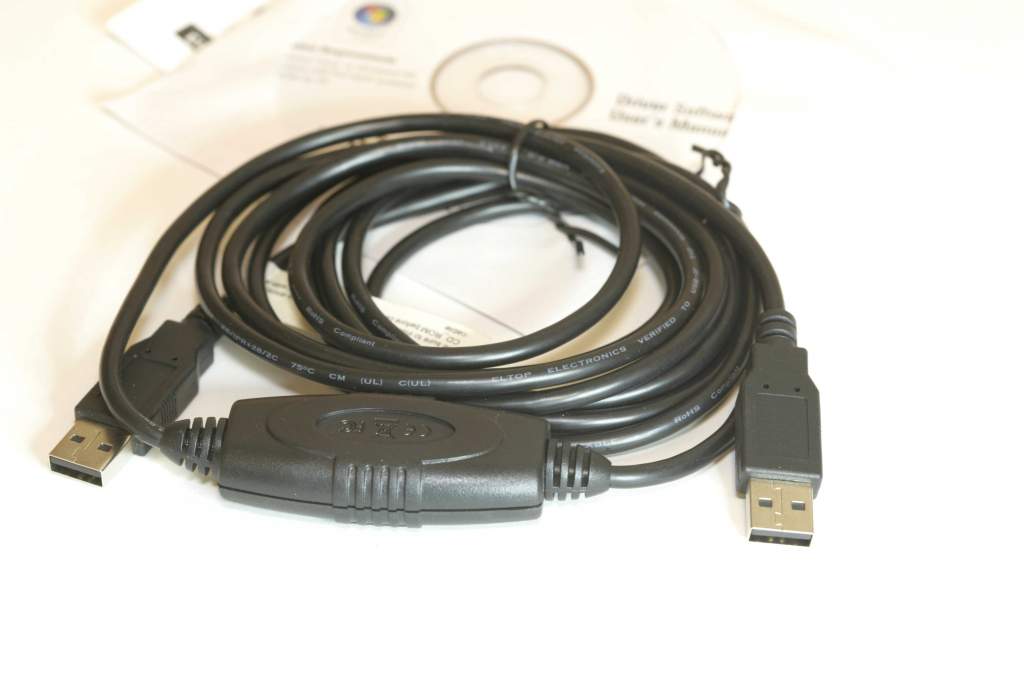 Windows 7 DATA TRANSFER CABLE USB
BAFO EASY TRANSFER CABLE BF-7313-BAG
One of the most challenging experiences users have after purchasing a new computer is transferring their personal files, email, data files, media, and settings from their old computer to the new machine. This process can be so complex, time consuming, and daunting that people frequently request help from friends or relatives, and some never succeed in getting all their important data onto the new computer.
Microsoft Windows Vista significantly simplifies this important process and makes transferring personal data easy and intuitive for mainstream computer users.
Windows Easy Transfer is a wizard that helps you transfer the data that is important to you, including:
1. User accounts
2. Files and folders
3. Program data files and settings
4. Email messages, settings, and contacts
5. Photos, music, and videos
6. Windows settings
7. Internet settings
Programs (applications) are not transferred.
You can easily transfer your entire user account or all user accounts on the computer, or you can make custom selections of the data and folders to transfer. Windows Easy Transfer provides a number of ways for you to connect two computers to transfer your data. These include:
USB Easy Transfer cable. This is a special USB cable that is designed to work with Windows Vista, Windows 7 and Windows Easy Transfer.
Windows Easy Transfer enables users to transfer their data to Windows based computers from computers running Windows XP, or Windows Vista or Windows 7.
New Software for Most OS.
PCLINQ3 Software for 98SE / ME / 2K / XP / 7
PCLINQ3 Software Backup Copy