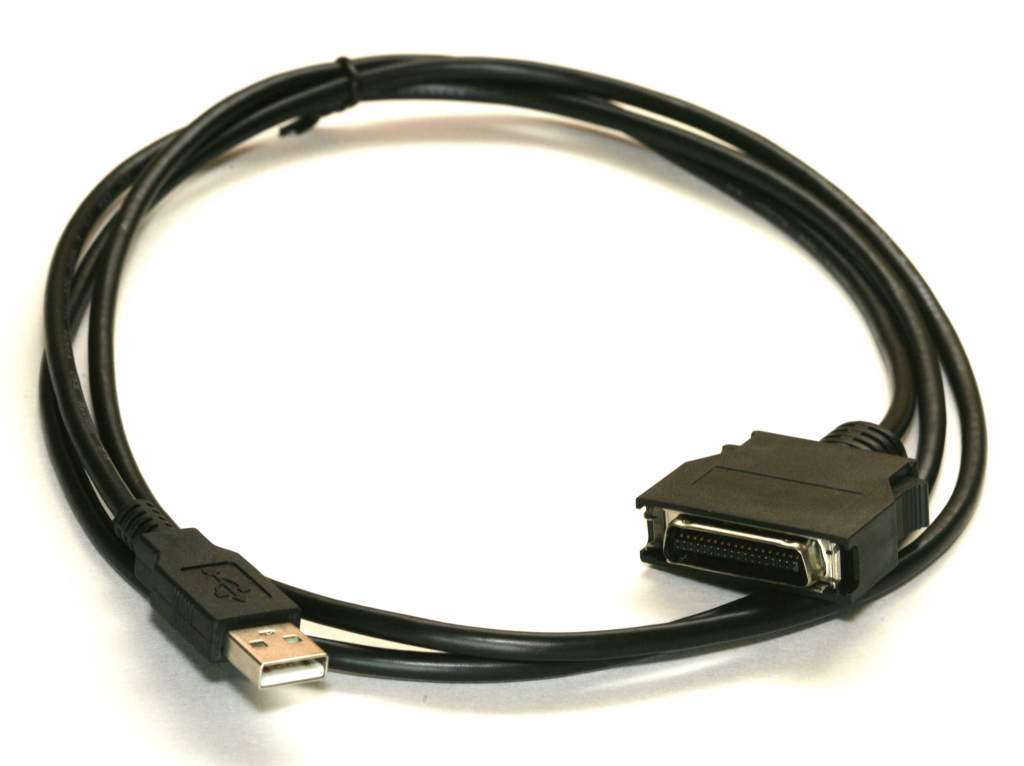 USB to CENTRONICS HPCN36 IEEE-1284 C Connector
Includes HPCN36 Adapter and USB to CN36 Cable.
This Half Pitch Connector is very popular on some the Older HP Product Printers.
Many new computers do not have a Parallel port.
This cable and adapter will allow you to make the Connection.
Small Centronics Connector is IEEE-C Connector.
Also Called Micro HP Centronics Connector and Mini HP Centronics Connectors.
Sometime Called Half Pitch Centronix

Special Notes on Selecting Printer Port.
Additional Tips:
Setting Printer Port Instructions:
Go to Control Panels.
Go to Printers.
Right Click on your Printer.
Select Properties.
Select Ports TAB.
Select USB Virtual Printer Port.
Device Manager should have the USB Printer Support Loaded.


---
Partial List of Compatible Devices
GENERIC
USB_MINI_CENTRONICS_CABLE
USB_TO_MINI_CENTRONICS_CABLE_HPCN36

PRINTER
HP
LaserJet 1100
LaserJet 3100