1394B Firewire Repeater 800 Cable 5M 15FT TI Chipset Active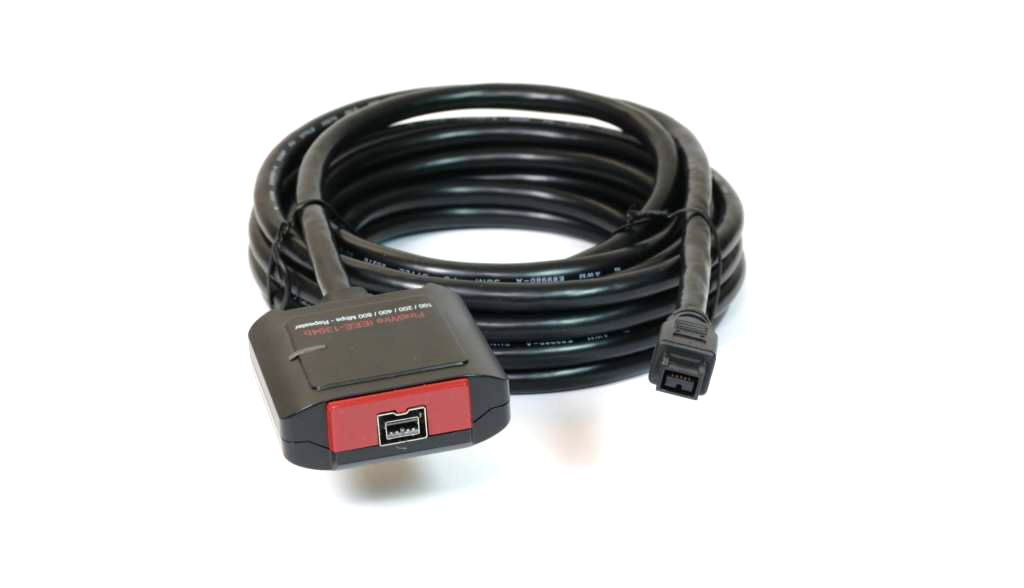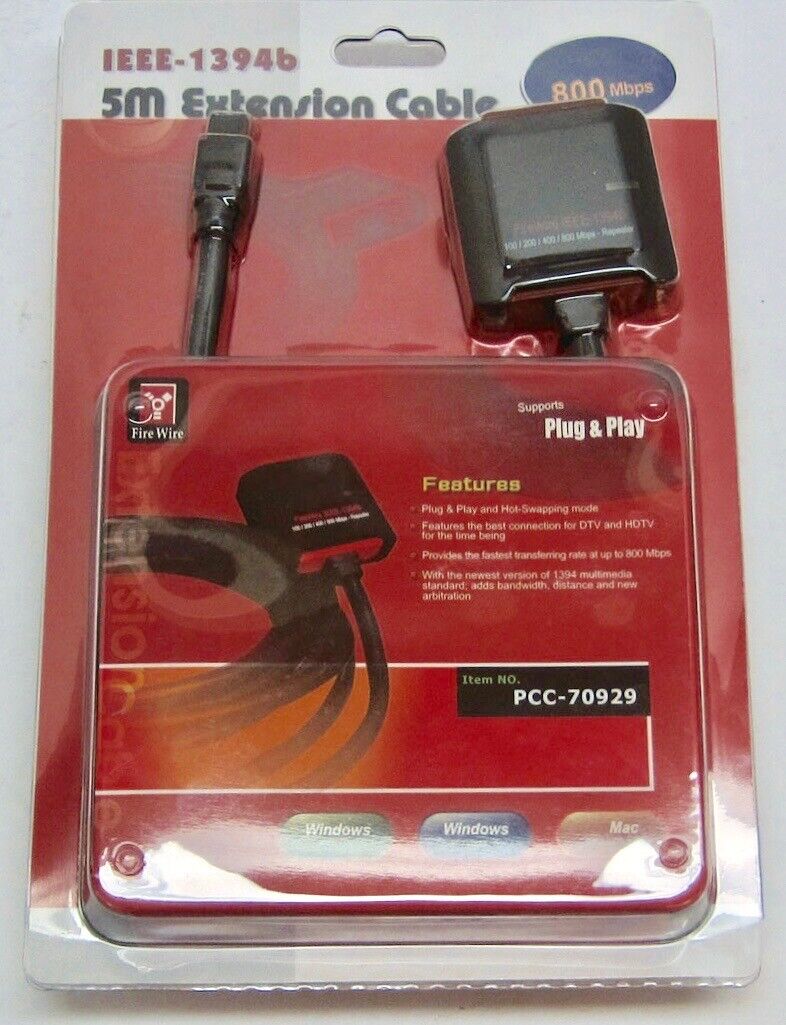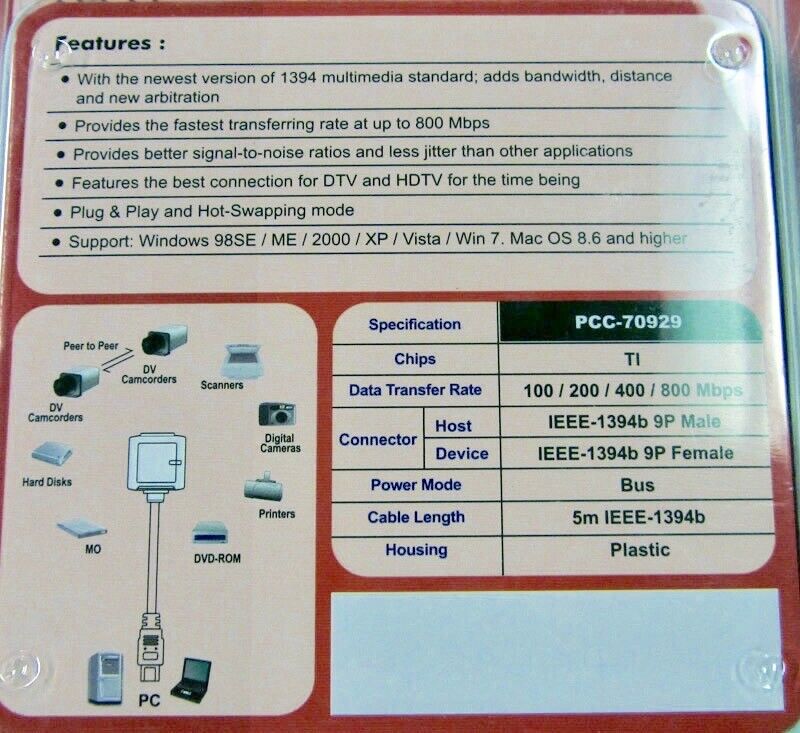 1394B Firewire 800 Repeater Cable 5 Meter 15 Feet
Built in Circuit Amplifies Signal to allow multiple Lengths of Firewire to be connected together.
Offering Full 800 Speed at the End of the Cable.
Uses Professional Repeater circuit from TI.
Hard to find cable with 5 Meter Extension.
1394B 9Pin Male to 9pin Female Cables.
Works on all 1394B Firewire Ports.
Can be connected up to 10 cables.
Same as:
32918 Lindy 5m FireWire 800 Active Extension Cable
32918