DVI 4-way Signal Splitter DVI-D DVI-I powered Amp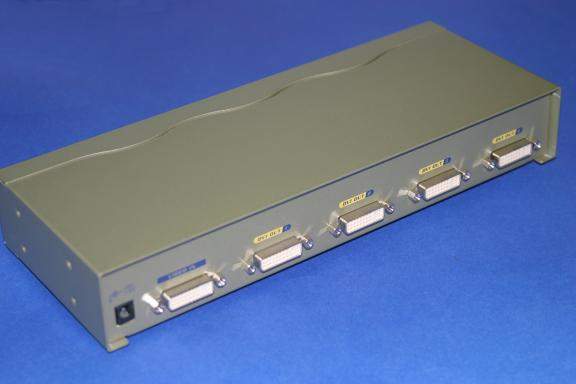 DVI Signal Splitter.
Display Identical DVI Images on upto 4 Displays.
Features
Use PanelLink Digital Technology.

Supports High-Resolution up to UXGA (25-165Mhz)
Can Be Cascaded.

Compliant with the Specifications of DVI 1.0

1U Rack Design

Specifications

Input DVI-Female 1
Output DVI-Female 4
Max Res 1600x1200 60Hz
Max Cable Distance to Monitor from Device 10 Meters
Signal Type: Standard DVI
Housing: Metal
Weight :985 g
Dim (LxWxH) mm : 269x104x42

Technical Notes:
If you install a DDV Monitor all monitors must use the same Resolution.
More than 1-Tier of Cascading should be avoided.