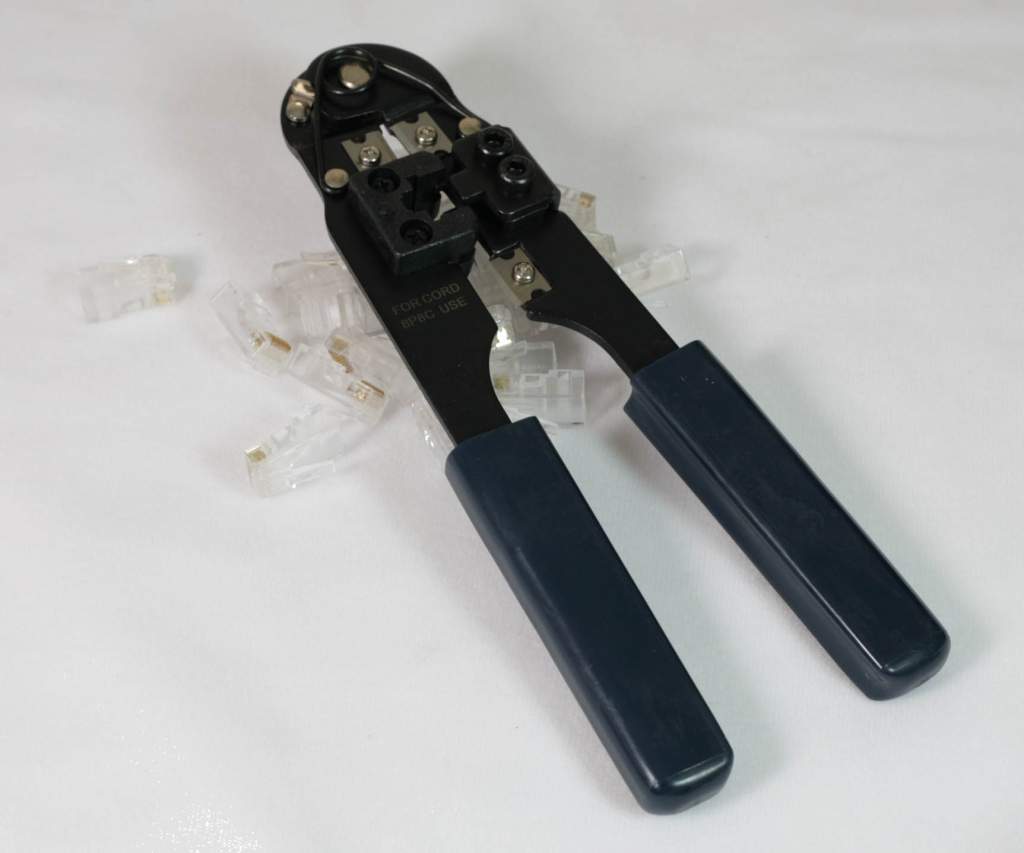 Network Cable Crimping tool used to crimp RJ-45 Cables excellent tool and works great with generic jacks.
Low price makes it a must have for any technician.
This Kit includes 20 RJ-45 Connectors and The Tool.
Crimps Cat-3 Cat-5 Cat-5e Cat-6 Cat6a Jacks
Built in Wire Cutters to Straighten out wire before insertion in Crimp Connector.