USB Micro-11 Pin Male to USB Micro-5 Pin Female Adapter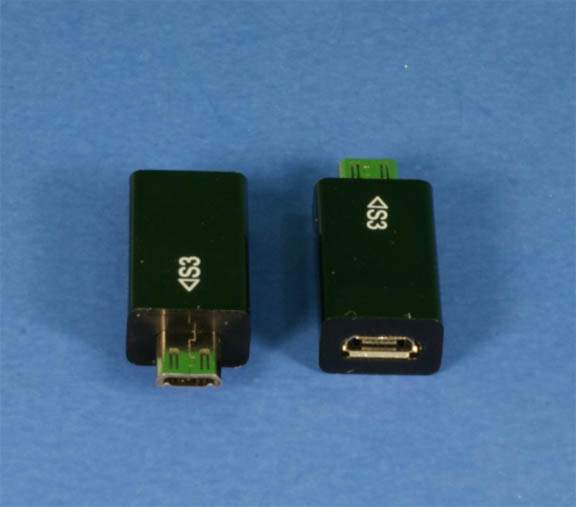 Samsung 11 Pin Male from Micro-USB 2.0 Female 5 Pin Connector.
Allows use of standard Micro-B 5 Pin In Samsung 11 Pin Connector.
Some Devices that use this connector are:
Galaxy S III, and later Galaxy Note II and Galaxy S4
This adapter converts that 11 Pin Connector so an MHL type device can plug in.
UPC:820799805222