COVID-19 - PCCables.com is open for Business.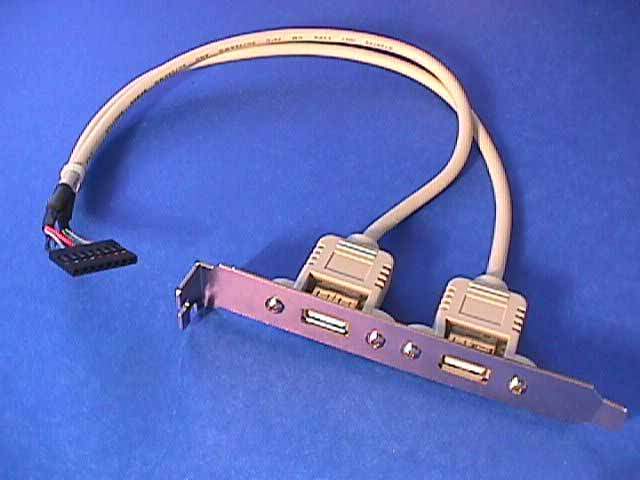 Dual Port USB (Universal Serial Bus) Cables and Backplate from motherboard to back of case. Allowing External connection of USB 2 (two) TYPE A connectors. One 8 pin row connectors to connect to main board.
Specifically Designed for 1x8 Connectors on Main Board.

Cable Pin Out
Pin	Color	What is Does
1	Red	+5 Volt 
2	White	Port 0 Data-
3	Green 	Port 0 Data+
4	Black	Ground
5	Red	+5 Volt
6	White	Port 1 Data-
7	Green 	Port 1 Data+
8	Black	Ground

Extra Long Pigtail Length of 12 inches