USB to Parallel IEEE 1284 Printer Adapter Cable AMAZON Listed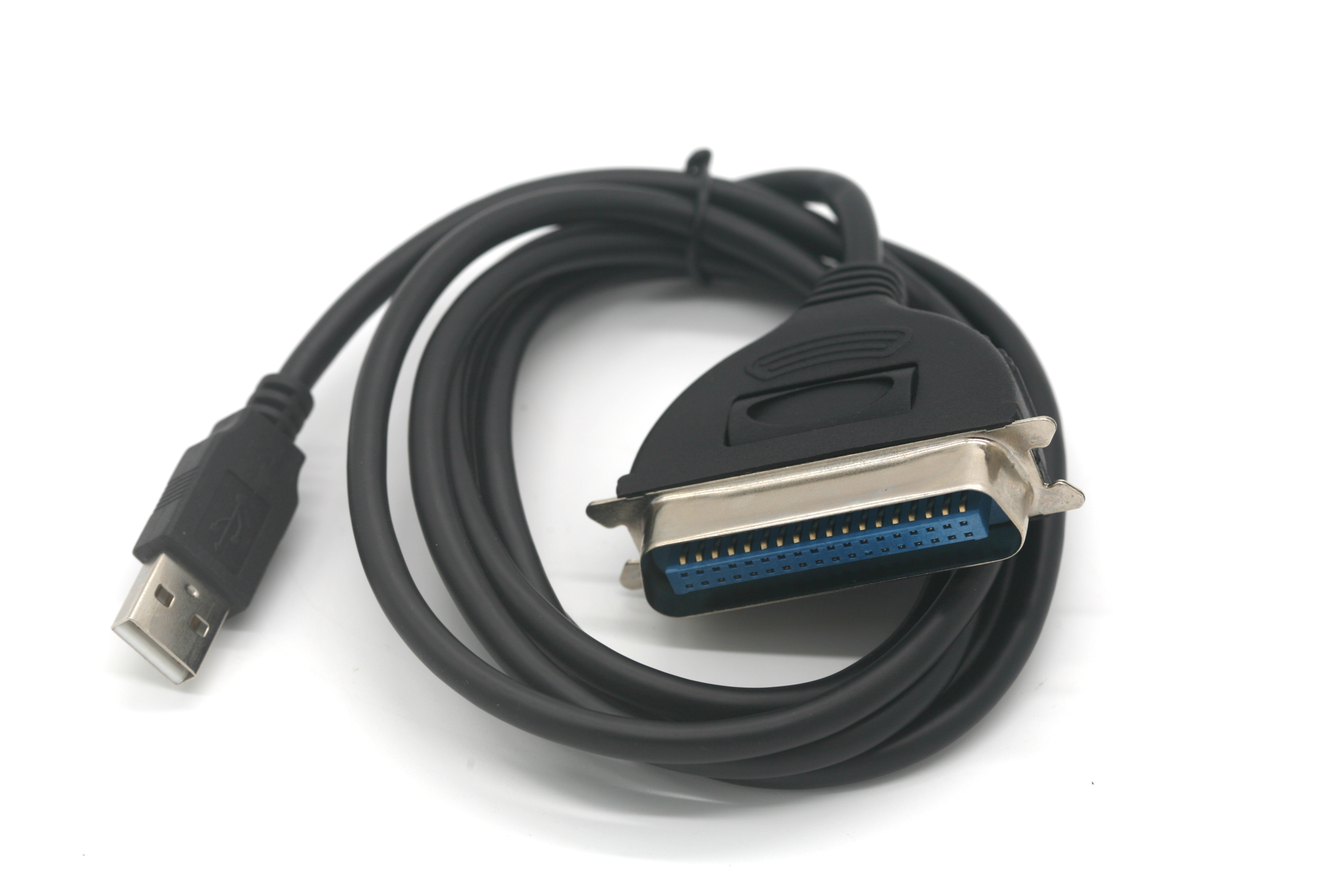 Part # PCC-70622
$6.50
QUANTITY DISCOUNT PRICING
1-9
10-99
100-999
$6.50
$6.45
$6.35
From the manufacturer:
Features:
Supports multiple operation systems
IEEE 1284 (Bi-Directional Parallel Interface)
Enjoy data transfer rate up to 12Mbps
Eliminate manual or automatic parallel switch boxes
Simple Plug & Play installation
Description:
The PCCables.com Inc USB to Printer Cable effectively turns your parallel printer into a USB printer! The 36M Centronics Connector from the Sabrent Converter will connect to the 36F Centronics Connector on your printer. Compatible with USB 1.1 and 2.0, this driverless solution makes connecting your printer easy.
Sends print jobs to parallel printers through USB port
Bi-directional data transfer over the parallel port for high-speed printing up to 12Mbps data transfer rate
Low power consumption, no external power adapter needed
Supports most printers
Plug and Play for effortless installation
System requirements:
Windows: 2000/XP/Vista/7/8/10 (Both 32-bit and 64-bit versions)
Intel-based Mac OS X or later
Printer with 36-pin Centronics Port (standard printer port)
PC or MAC with USB Interface
Not all printers may work with this cable in Windows or Mac OS
Check with your printer manufacturer to confirm whether the printer itself supports a USB to Parallel conversion
Package contents:
USB 2.0 to Printer Converter Cable (6 FT) Centronics (36-PIN)
Compatible:
C2G 16898 USB to Centronics 36 (C36) Parallel Printer Adapter Cable, Beige 6ft