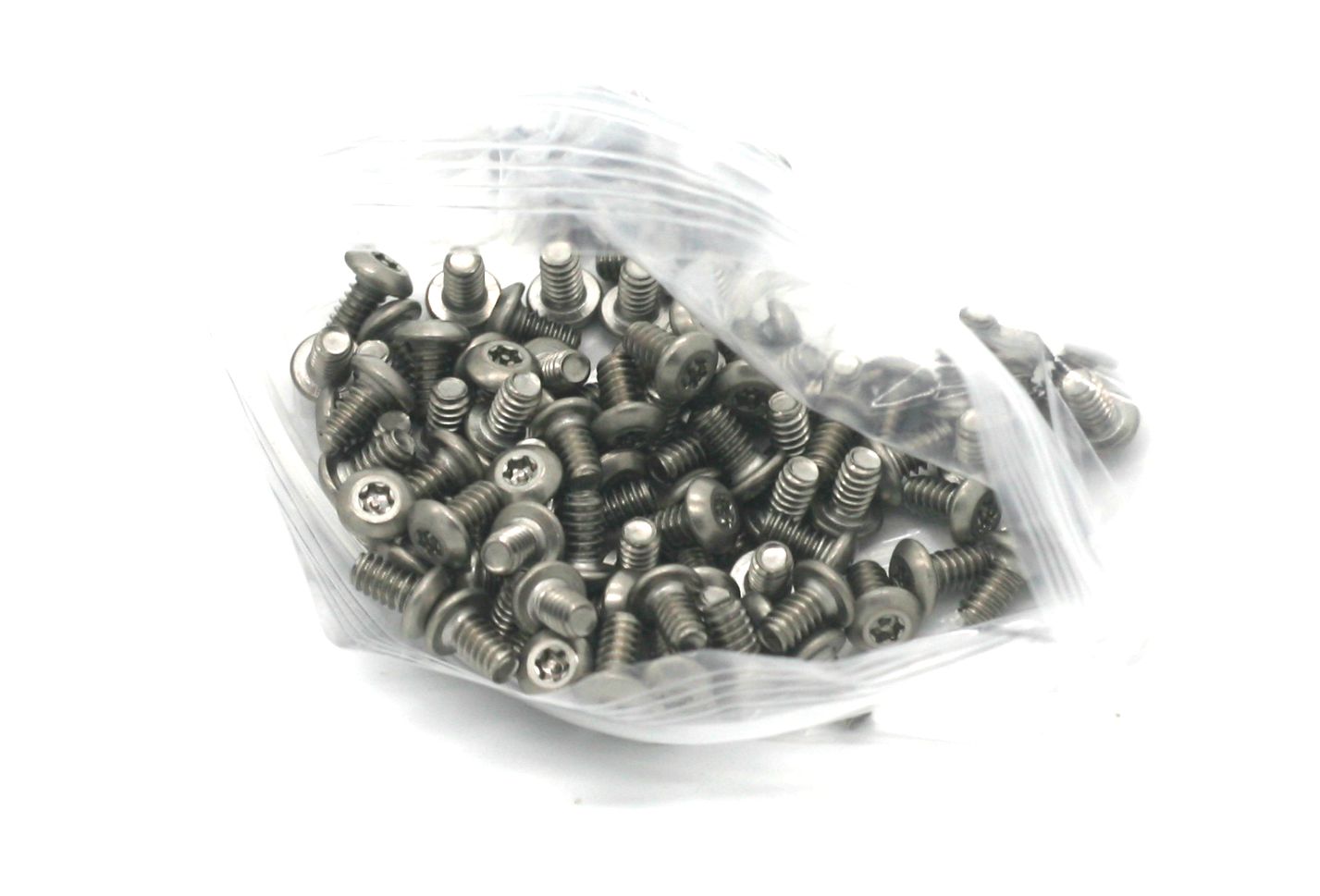 Security Case Screws 6/32
Premium Stainless Steel.
Course Screws Used to Put on Case Cover on 95% of all cases Made.
Also can be used to attach Hard Drive.
Also used to keep PCI Cards in Place.
Requires Security Torx Bit for removal and installation.
Notice the Center Pin
Excellent to keep the covers on
School - Computer Labs
Office - Secured Locations.
Closeup Shot of 10 Screws.