Happy 4th of July, 2022
All Orders Ship on July 5th.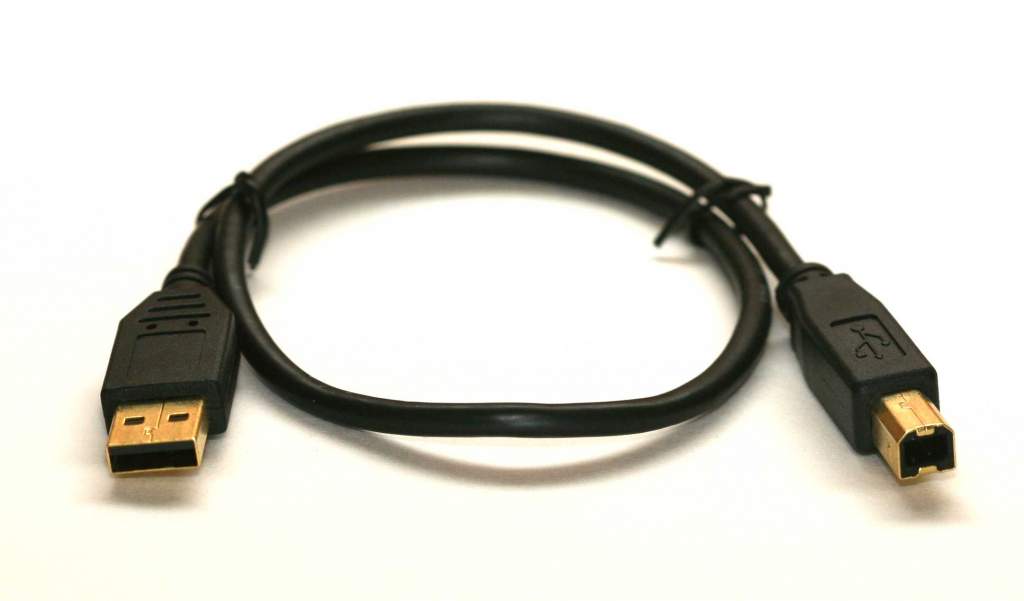 USB 2.0 A to B Cable 1.5ft (18 inches) Long BLACK
USB universal serial bus cables provide transfer rates up to 480Mbps for easy attachment of any USB device
Connector: USB Type A Male to Type B Male

Transfer rates up to 480Mbps depending on USB version

Designed for devices as keyboards, mice, modems, printers, and other USB perpherials and Switches

Connect a USB perpherial to an USB Hub or USB port on PC/Mac

Downward compatible with USB specifications 1.0, 1.1, and 2.0

Construction:
Foil and braid shielding reduces EMI/RFI interference and twisted-pair construction
for reduced cross talk.
Passes all UL requirements for communication cabling, and is compatible with USB 1.0, 1.1, and 2.0.
Packaging:
Wholesale Generic bags
With USB 2.0 Logo on Bag
Excellent for resale or Use with a product.





---
Certifications:
---
Technical Drawings(Copywrite PCCABLES.COM INC.):