COVID-19 - PCCables.com is open for Business.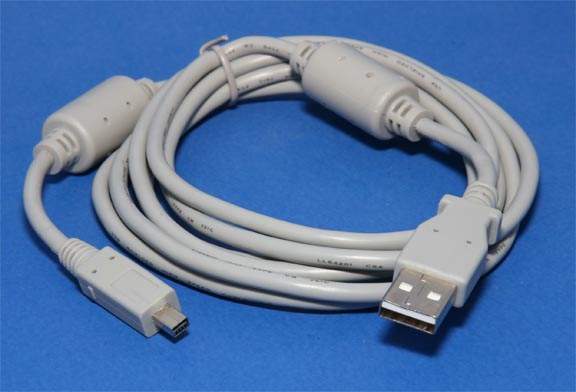 Product Features
Compatible with PC and Mac, this USB 2.0 cable delivers a data transfer up to 480 Mbps. Has metal connector shield that meets FCC requirements for EMI/RFI interference. Premium Dual Ferrite Cores do further Reduce EMI/RFI.

Please note the Mini USB Connector is a Very Small Retangle Shape.

Casio QV-2000 QV-2300 QV-2900 QV-3EX QV-3000 QV-3500 QV-8000SX

Fuji FinePix 1300 1400 2200 2300 2400 2600 2650 2800 3800 4700 4800 4900 6800 6900

Technical Details

* Brand Name: PCCABLES
* Model: 27451
* Left Connector Type: 4 pin USB Type A
* Left Connector Gender: Male
* Right Connector Type: Mini-USB Type B
* Right Connector Gender: Male
* Warranty: Limited lifetime warranty
Similar in Design but with Premium Dual Ferrites to the Cables to Go Version 27451.
Camera Finder