COVID-19 - PCCables.com is open for Business.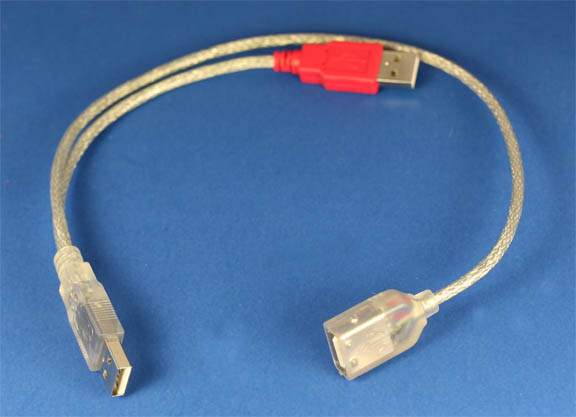 Combines Two USB ports on your Laptop/Notebook/Desktop to Power High-Power USB 2.0 Devices. Female A-Port Allows connection to any device.
This custom Cable will Allow High Power Devices that Require more than 500ma (standard USB port maximum output is 500ma of power) by joining two USB ports power output into one Female USB-A Connector. USB+Power connectors combine standard USB contacts with additional power contacts to address applications where power requirements exceed capabilities of standard USB.
Downward Compatible to 1.0 and 1.1
USB Type A-Male DATA+POWER

USB Type A-Male POWER (GRAY CONNECTOR)

USB Type A-Female DATA + HIGHPOWER