COVID-19 - PCCables.com is open for Business.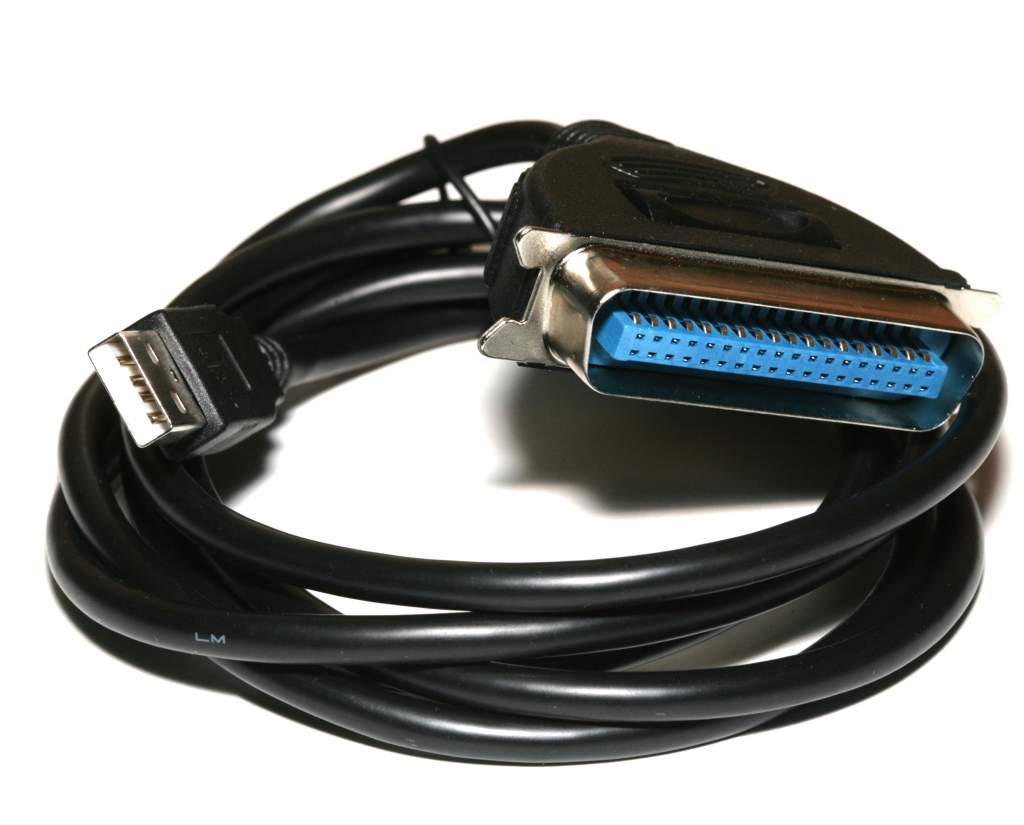 USB to IEEE 1284 Printer Cable
Heavy Duty Molded Cable in Generic Packaging.
Easy Automatic Setup under Windows Operating System.
This cable makes it possible to connect a device with an IEEE 1284 Parallel interface such as a printer to a modern USB port. Great for users with multiple printers, or Macintosh users who only have USB ports!
General Features:
USB to IEEE1284 Printer Cable
6 feet long
Connect a printer with Centronics Interface to a PC with USB interface
For Windows 98/2000/XP/VISTA/Windows7/Windows8/Windows 10/Etc.....
Mac 8.6 and Above
Linux Systems
Easy to Install
Compatibility/Requirements/Disclosures:
Requirements:
Windows 98/2000/XP/VISTA/Windows7/Windows8/Windows 10/Windows ...
Mac OS 8.6 or later
All Versions of Unix-Linux
Printer with 36-pin Centronics Port (standard printer port)
Computer with USB Interface Works great on Virtually all printers with a Centronics 36 Port.

Technical Data:
Very Hi-Quality Prolific Chipset PL2305I.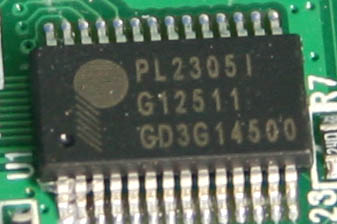 Data Sheet on PL2305I Chipset
6Ft. Length USB Cable.
Draws Current from USB Interface.

Many of the Below Manufactures are much more Expensive for the Almost Identical Item.

Similar Devices from Competitors.
Sabrent.com : SBC-UPPC
Staples.com : 837521 Model: 18807
Cables2go.com #16898
C2G.com #16898
Tripp Lite : U206-006-R
Monoprice : 108658
Manhattan Products : ICI317474B

---
Partial List of Compatible Devices
GENERIC
SABRENT USB PRINTER CABLE
SABRENT_USB_PARALLEL_IEEE_1284_PRINTER_CABLE_ADAPTER_CB_CN36
USB_2.0_MALE_PLUG_PARALLEL_IEEE_1284_PRINTER_ADAPTER_CABLE_1M
USB_CENTRONICS_PRINTER
USB_TO_PARALLEL_36_PIN_CENTRONICS_PRINTER_CABLE

SABRENT
Sabrent USB to Parallel IEEE 1284 Printer Cable Adapter (CB-CN36)