COVID-19 - PCCables.com is open for Business.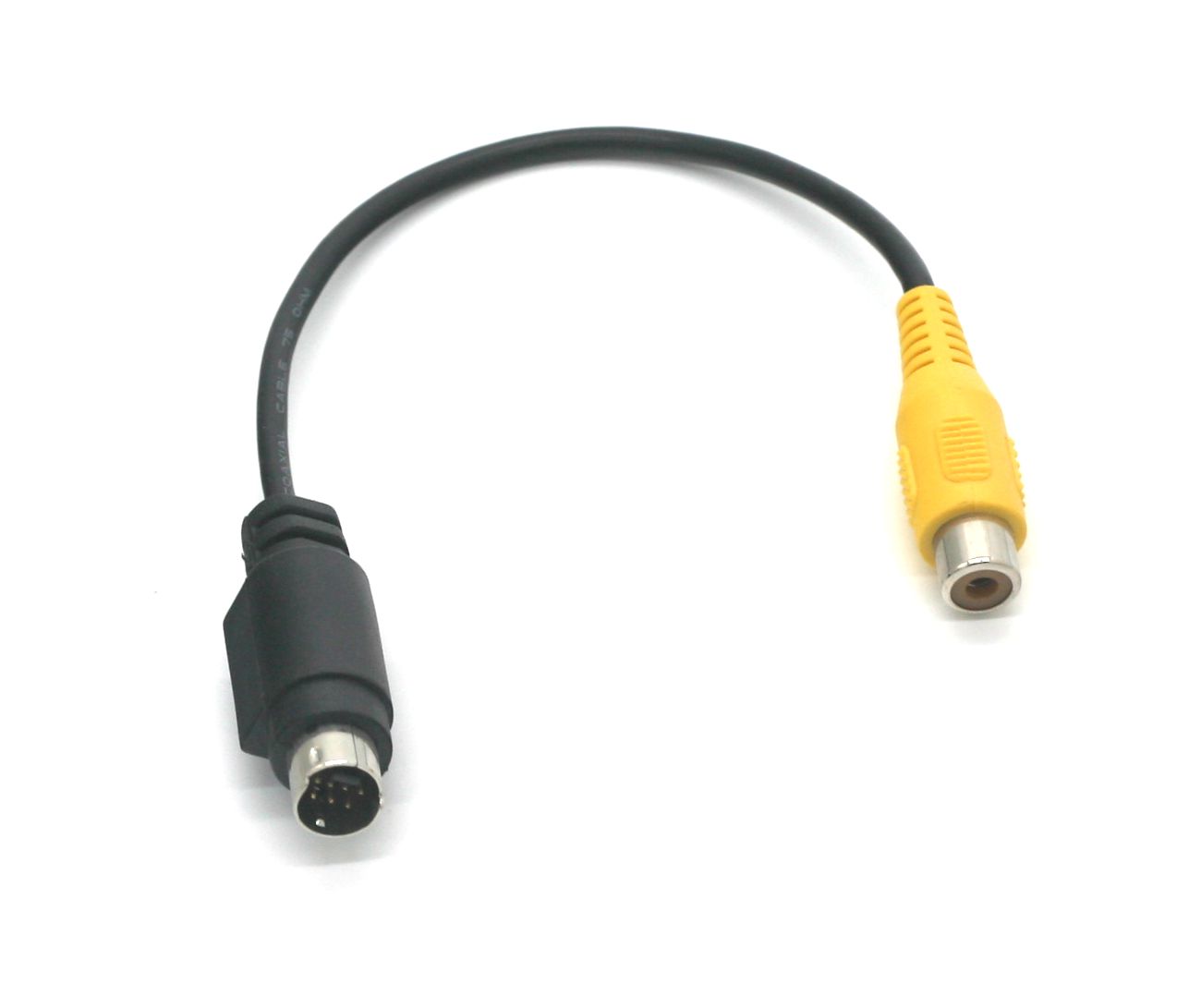 Video CARD (Mini Din 7 Pin) to RCA (Jack) Adapter Overview This cable is all you need to connect your 7-pin connector to a Composite RCA enabled TV or VCR or other target video device. FOR VIDEO CARD to S. Video and TV Converter Cables CONNECTOR: MINI DIN 7 PIN MALE to RCA FEMALE Cable
One female RCA Composite Video Jack and One female 7-pin mini DIN jack
This adapter is used on some ATI cards to output Composite Video on the RCA Jack. Adapter used on many Compaq computers that bundled the ATI board.
Some models of the Compaq Presario 53XX computers require this adapter. Replacement Composite Video Adaptor Cable
This cable converts the 7-pin Mini Din Video connector to a standard composite video (RCA) connector. If you want to display the video output on your television and it does not have a RCA input, use this cable to adapt the output to your television.


On The Video Card

COMPAQ Presario 53XX
DELL Inspiron 8100

SIGMA DESIGNS

REALmagic Xcard

REALmagic Hollywood Plus

NetStream 4000

NetStream 2000TV

NetStream 2000

Odyssey Development Kit

Harmony Development Kit

Symphony Development Kit

Melody Development Kit

Additional Information on this Connector 7 Pin
7 Pin Mini Din Connector for Video