Replacement Cable for GENERIC Model 6FT_KEYBOARD_EXT_DIN5_M_F_REG
If you need to order a replacement cable for your 6FT_KEYBOARD_EXT_DIN5_M_F_REG , made by GENERIC,
CLICK HERE

Device Type:
Manufacture (OEM): GENERIC
Model : 6FT_KEYBOARD_EXT_DIN5_M_F_REG
Our Part Number :
00701
Interface Type : KEYBOARD
Additional Information on Cables
List of all Replacement Cables by Manufacture.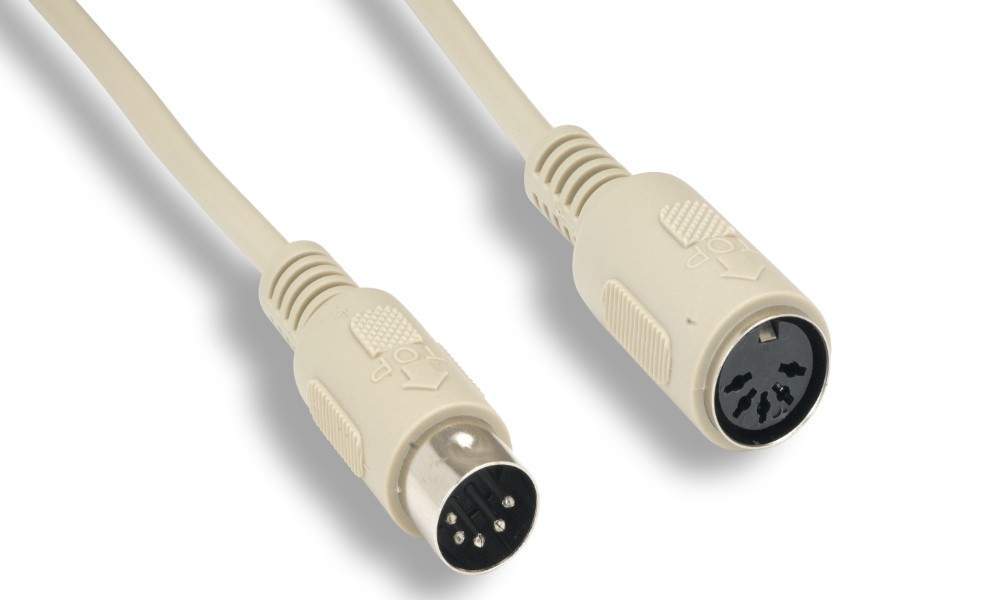 6' Keyboard cable with male and female DIN 5 jacks. Used to extend the length of the keyboard cables. Also Used to extend MIDI cables.
---
Partial List of Compatible Devices
GENERIC
6FT_KEYBOARD_EXT_DIN5_M_F_REG