Replacement Camera Cable for CASIO Model Exilim EX-S880BK
If you need to order a replacement cable for your Exilim EX-S880BK Camera, made by CASIO,
CLICK HERE

Device Type: Camera
Manufacture (OEM): CASIO
Model : Exilim EX-S880BK
Our Part Number :
71543
Interface Type :
Additional Information on Camera Cables
List of all Camera Replacement Cables by Manufacture.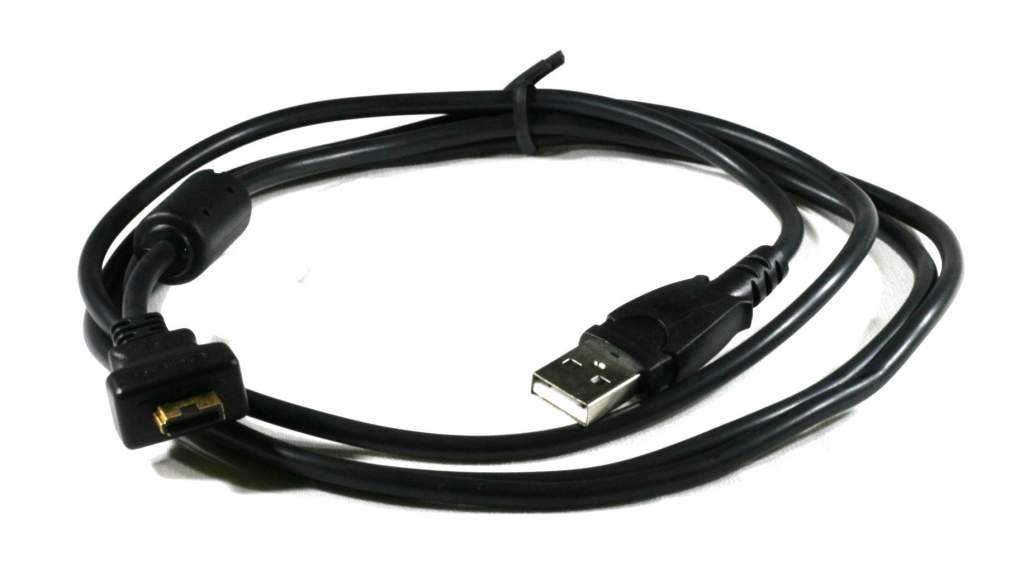 Replacement Camera Cable Made by Casio to Fit the Below Camera Models.
No Cradle Required Plugs straight into Camera.
Handy to carry with you.
Premium Quality Gold Plated Connector.
The Casio Cradle Used the Standard A-B USB Cable.

---
Partial List of Compatible Devices
CAMERA
CASIO
Exilim EX-S600
Exilim EX-S600BE
Exilim EX-S600D
Exilim EX-S600SR
Exilim EX-S770
Exilim EX-S770BE
Exilim EX-S770D
Exilim EX-S770RD
Exilim EX-S880
Exilim EX-S880BK
Exilim EX-S880RD
Exilim EX-Z1000
Exilim EX-Z1200
Exilim EX-Z500
Exilim EX-Z6
Exilim EX-Z60
Exilim EX-Z600
Exilim EX-Z600BK
Exilim EX-Z600SR
Exilim EX-Z60BK
Exilim EX-Z7
Exilim EX-Z70
Exilim EX-Z700
Exilim EX-Z700GY
Exilim EX-Z700SR
Exilim EX-Z70BK
Exilim EX-Z70SR
Exilim EX-Z750
Exilim EX-Z850
K815D020