FUN! 320 Replacement Cable Product Tech Sheet
PCCABLES.COM Sells Replacement Cables for 1000's of Camera Models Including the ones made for POLAROID.
Replacement Camera cables are made to OEM Factory Standards or better.
PCCables has been building replacement USB Camera cables since before 1990.
Get you Camera cable at wholesale prices. Discount Shipping Options available for USB Digital Cameras.
If you need to order a replacement cable for your FUN! 320 Camera, made by POLAROID,
please visit our website at FUN! 320

Device Type: Camera
Manufacture (OEM): POLAROID
Polaroid Drivers Location:
nikonusa.com
Model : FUN! 320
Our Part Number : 87005
Interface Type : SERIAL
Additional Information on Camera USB Cables
A General List of all Camera Replacement Cables.
Trademarks are of Respective Manufactures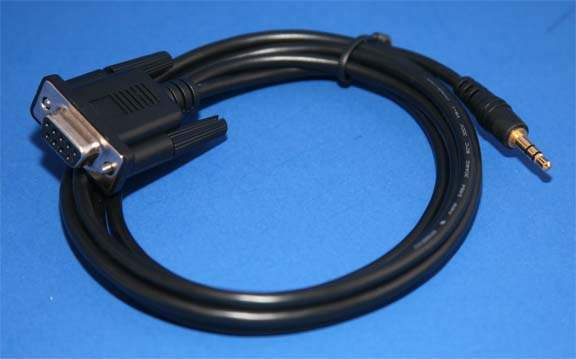 Made by PCCABLES Serial Cable For Polaroid Digital Cameras
3.5 mm TRS Connector to DB9-F
Used to Send Data Across Serial Port.
Generic Download Software
---
Partial List of Compatible Devices
CAMERA
POLAROID
FUN! 320
FUN! FLASH 640
PDC-300
PHOTOMAX SE