Replacement Mp3 Cable for MPIO Model FY600
If you need to order a replacement cable for your FY600 Mp3, made by MPIO,
CLICK HERE

Device Type: Mp3
Manufacture (OEM): MPIO
Model : FY600
Our Part Number :
71519
Interface Type : D1
Additional Information on Mp3 Cables
List of all Mp3 Replacement Cables by Manufacture.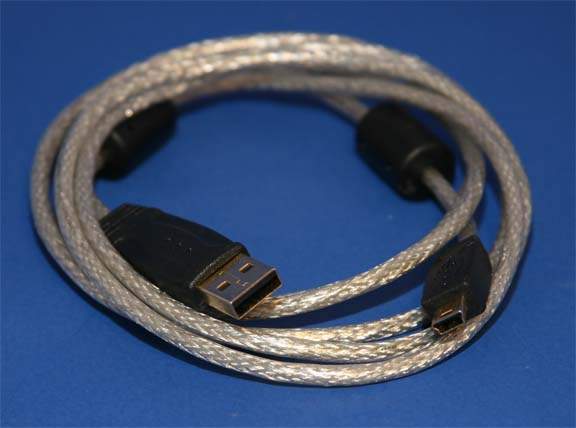 This USB to 4 Pin Mini USB Cable is designed for transferring pictures from your Digital Camera to any USB-equipped PC or Mac.
Use this cable as a replacement for your current cable or as a second cable for the office. Constructed with foil and braid shielding that eliminates EMI/RFI interference.
The twisted-pair design reduces cross talk, ensuring high-speed, error-free data transfer from your digital camera.

---
Partial List of Compatible Devices
MP3
MPIO
FY500
FY600
FY700
FY800
HD200
HD300
V10