COVID-19 - We are Considered an Essential Business so our warehouses will remain open.
Sales and Support Personnel are working from home.
We would like to thank all our Brave Nurses From All over the USA.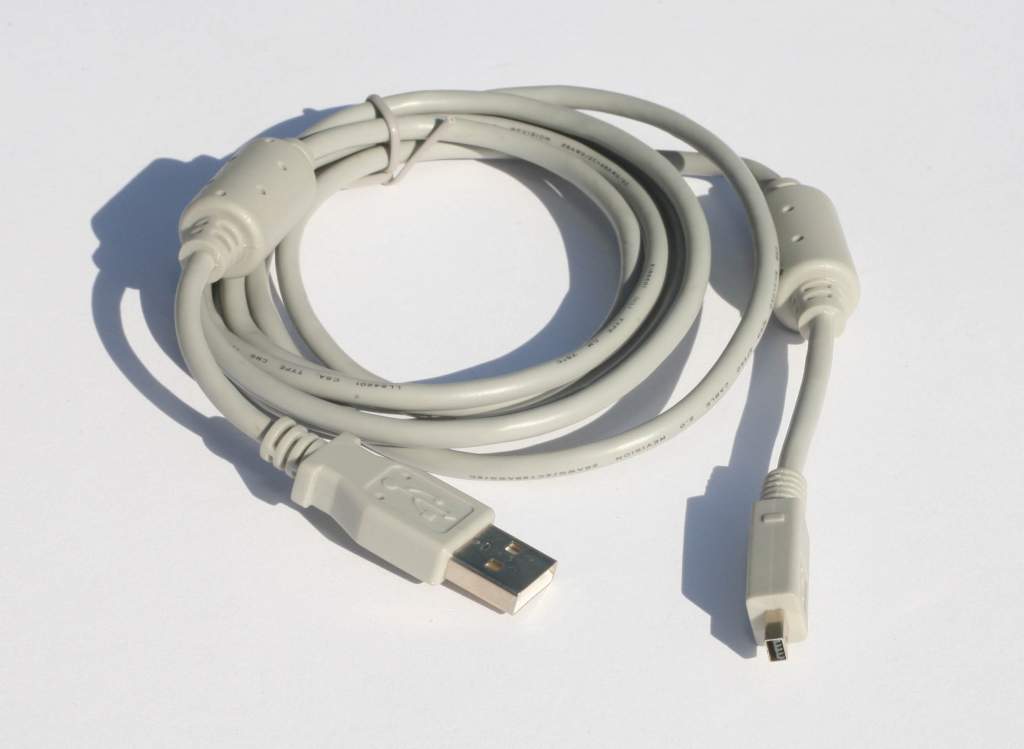 USB Camera Cable for FUJI FINEPIX Digital Cameras
Made For PCCABLES.COM with Dual Ferrites to reduce RFI.
Light Gray Color.
USB 2.0 Type Cable is downward compatible with versions 1.0 and 1.2
USB Camera Cable Finder for Other Models
---
Partial List of Compatible Devices
CAMERA
FUJI
FinePix 1300
FinePix 1400
FinePix 1400Z
FinePix 2200Z
FinePix 2300
FinePix 2300Z
FinePix 2400
FinePix 2400Z
FinePix 2500
FinePix 2500Z
FinePix 2600
FinePix 2600Z
FinePix 2650
FinePix 2650Z
FinePix 2800
FinePix 2800Z
FinePix 2900
FinePix 30i
FinePix 3300
FinePix 3800
FinePix 3800Z
FinePix 40i
FinePix 4500Z
FinePix 4700Z
FinePix 4800
FinePix 4800Z
FinePix 4900
FinePix 4900Z
FinePix 50i Cradle

FinePix 6800
FinePix 6800Z
FinePix 6900
FinePix 6900Z
FinePix A101
FinePix A200
FinePix A201
FinePix A202
FinePix A203
FinePix A204
FinePix A303
FinePix A401
FinePix S1PRO
FinePix S2PRO
FinePix S3000
FinePix S303
FinePix S304
FinePix S3100
FinePix S3500
FinePix S602
FZ05579-100
LEICA
PANASONIC
SIPIX
VISIONEER