Replacement Camcorder Cable for SONY Model HDR-CX300
If you need to order a replacement cable for your HDR-CX300 Camcorder, made by SONY,
CLICK HERE

Device Type: Camcorder
Manufacture (OEM): SONY
Model : HDR-CX300
Our Part Number :
71624
Interface Type : AV
Additional Information on Camcorder Cables
List of all Camcorder Replacement Cables by Manufacture.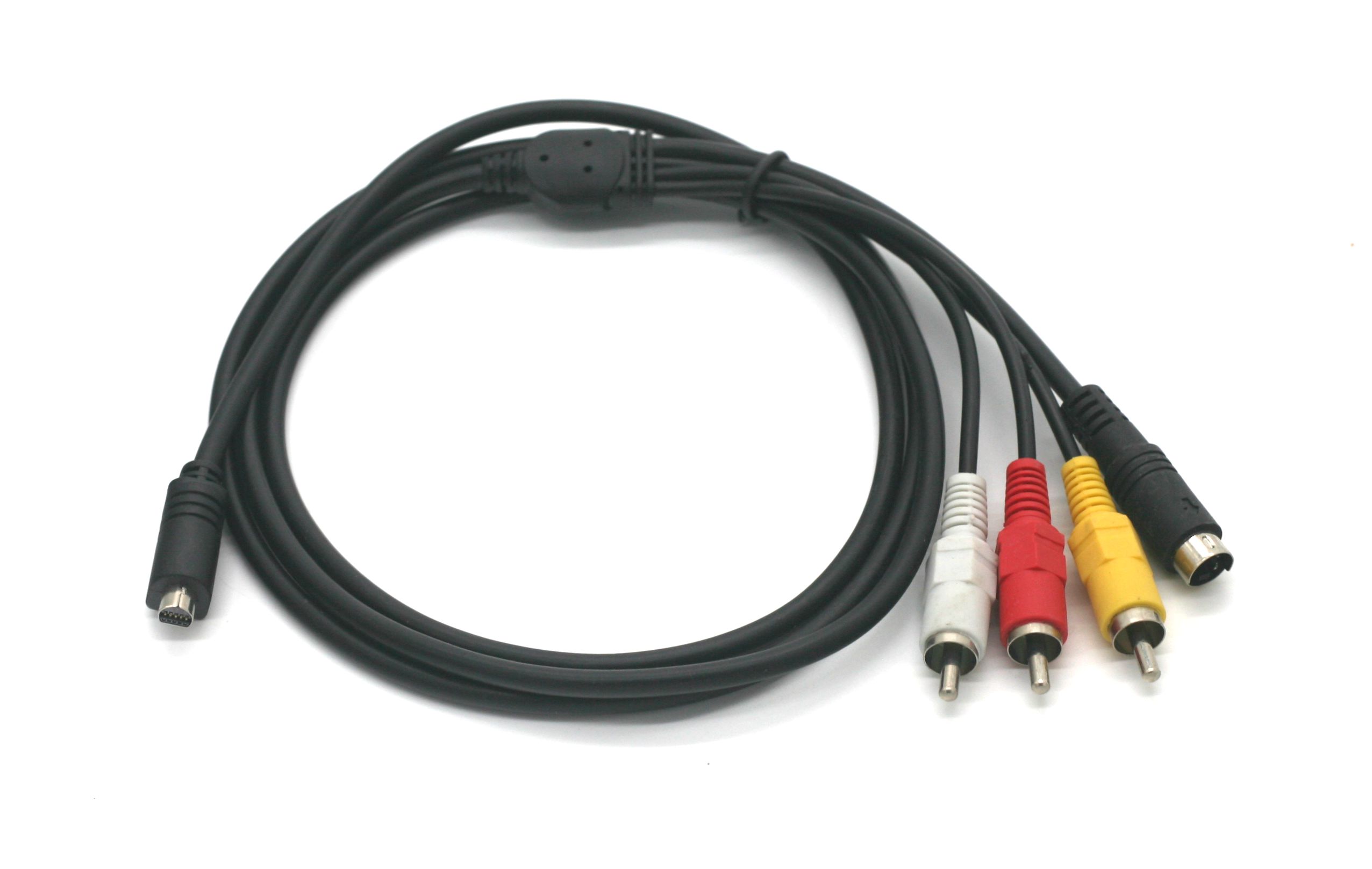 Sony Handycam VMC-15FS Compatible Cable
1.5 meter 10-pin to AV connector cable
Connects your Handycam camcorder to your AV-equipped TV or VCR
Has hard to find 10-pin AV Connector.
Standard RCA and Svideo plus Audio Connectors.

---
Partial List of Compatible Devices
CAMCORDER
SONY
DCR-HC16
DCR-HC28
DCR-PC1000
DCR-PC103
HDR-CX300