Replacement Camera Cable for PANASONIC Model Lumix DMC-FZ15
If you need to order a replacement cable for your Lumix DMC-FZ15 Camera, made by PANASONIC,
CLICK HERE

Device Type: Camera
Manufacture (OEM): PANASONIC
Panasonic Drivers Location:
panasonic.com
Model : Lumix DMC-FZ15
Our Part Number :
70543
Interface Type : USB
Additional Information on Camera Cables
List of all Camera Replacement Cables by Manufacture.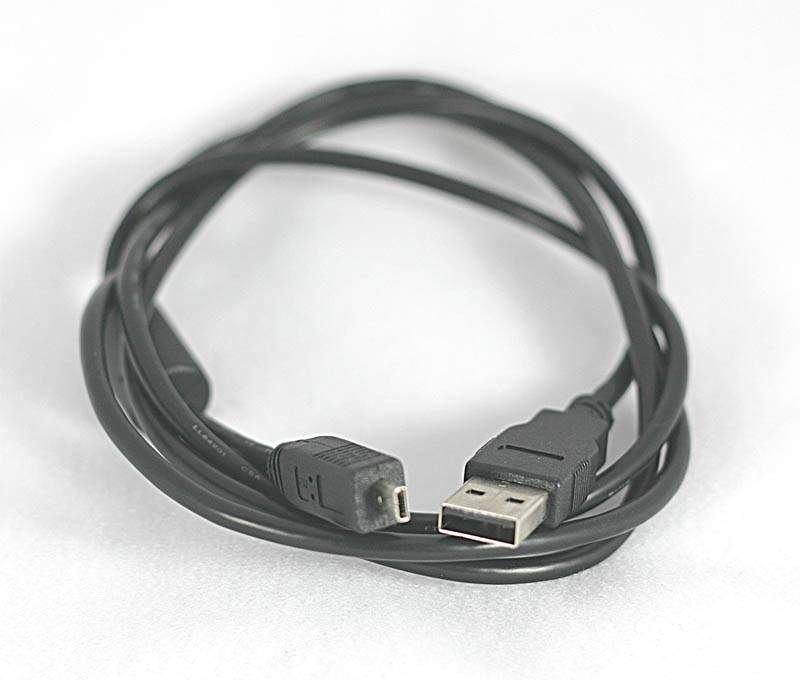 USB 2.0 Camera Cable Designed for Digital Cameras
Downward compatible to 1.0 and 1.1 USB.
Dual Ferrite Core 6ft Length.

All the information and content posted on this Web Site are the property of PCCABLES.COM.
---
Partial List of Compatible Devices
CAMERA
LEICA
PANASONIC
Lumix DMC-F2
Lumix DMC-F3
Lumix DMC-FH1
Lumix DMC-FH20
Lumix DMC-FH22
Lumix DMC-FH3
Lumix DMC-FP1
Lumix DMC-FP3
Lumix DMC-FS15
Lumix DMC-FS20
Lumix DMC-FS3
Lumix DMC-FS4
Lumix DMC-FS42
Lumix DMC-FS5
Lumix DMC-FS7
Lumix DMC-FX01
Lumix DMC-FX07
Lumix DMC-FX10
Lumix DMC-FX100
Lumix DMC-FX12
Lumix DMC-FX150
Lumix DMC-FX2
Lumix DMC-FX3
Lumix DMC-FX30
Lumix DMC-FX33
Lumix DMC-FX35
Lumix DMC-FX50
Lumix DMC-FX55
Lumix DMC-FX7
Lumix DMC-FX8
Lumix DMC-FX9
Lumix DMC-FZ15
Lumix DMC-FZ18
Lumix DMC-FZ20
Lumix DMC-FZ28
Lumix DMC-FZ3
Lumix DMC-FZ30
Lumix DMC-FZ4
Lumix DMC-FZ40
Lumix DMC-FZ5
Lumix DMC-FZ50
Lumix DMC-FZ7
Lumix DMC-FZ8
Lumix DMC-L10
Lumix DMC-LS1
Lumix DMC-LS2
Lumix DMC-LS70
Lumix DMC-LS75
Lumix DMC-LS80
Lumix DMC-LX1
Lumix DMC-LX2
Lumix DMC-LX3
Lumix DMC-LX5
Lumix DMC-LZ1
Lumix DMC-LZ10
Lumix DMC-LZ2
Lumix DMC-LZ3
Lumix DMC-LZ4
Lumix DMC-LZ5
Lumix DMC-LZ6
Lumix DMC-LZ7
Lumix DMC-TZ1
Lumix DMC-TZ11
Lumix DMC-TZ15
Lumix DMC-TZ2
Lumix DMC-TZ250
Lumix DMC-TZ3
Lumix DMC-TZ3B
Lumix DMC-TZ4
Lumix DMC-TZ5
Lumix DMC-TZ8