COVID-19 - We are Considered an Essential Business so our warehouses will remain open.
Sales and Support Personnel are working from home.
We would like to thank all our Brave Nurses From All over the USA.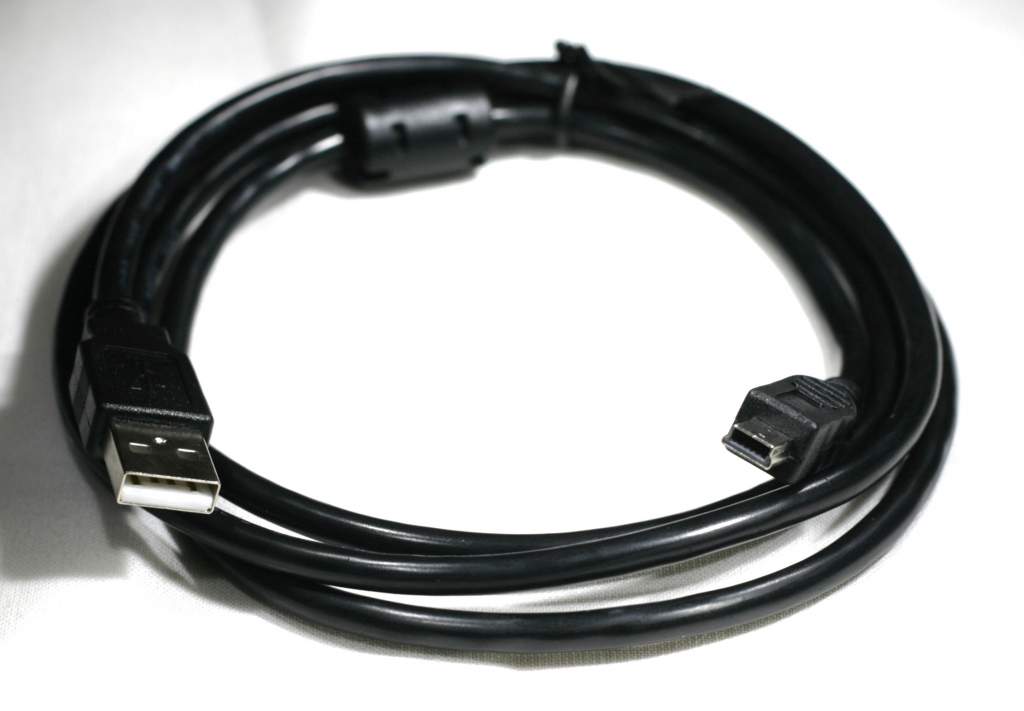 Generic GPS USB Cable
6FT USB GPS Cable
Used to transfer Satellite Infomation to the Computer over USB.
Use on Many Global Positioning System HandHelds.


---
Partial List of Compatible Devices
GPS
BUSHNELL
FINEDIGITAL
Fine Drive 300 (FD 300)
Fine Drive 400 (FD 400)
Fine Drive 500 (FD 500)
Fine Drive m300 (FD M300)

FORTUNA
NA View GPS-430
NA View GPS-615B

NA View PNA 455
HOLUX
GPSmile 53
GR-230 Bluetooth Receiver

GR-231
GR-239 Bluetooth

JVC
EAVINU Portable Navigation KV-PX9B

LOWRANCE
iway 250C
iway 350
iway 500C
iway 600C
MAGELLAN
CrossoverGPS
Maestro 3100
Maestro 5310
RoadMate 2000
RoadMate 2200T
RoadMate 300
RoadMate 3000T
RoadMate 3050T
RoadMate 360
RoadMate 500
RoadMate 6000T
Roadmate 700
RoadMate 760
RoadMate 800
RoadMate 860T
MITAC
C310s DigiWalker
C310x DigiWalker
C710 Car Navigation
H610 Mio DigiWalker
P350 Mio DigiWalker

MYGUIDE
3000 GO
3050 GO
3200 GO
3240 GO
Silverguide 4350 NAV
Silverguide 5000 Series

Typhoon 3230 GO
Typhoon 5500 GO
NAVMAN
Freedom Range F20
Freedom Range F20 EU
Freedom Range F30
Freedom Range F40 EU
Freedom Range F50

iCN 750
NEXTAR
C3
HGPS35
I4-BC
K4
M3
M3-01
M3-02
M3-03
M3-04
M3-06
M3-MX
ME
Navigator P7
Q3
Q3-01
Q4
Q4-01
Q4-02
Q4-03
Q4-04
Q4-MD
S3
W3
W3-01
W3G
X3
X3-01
X3-02
X3-03
X3-05
X3-07
X3-08
X3-09
X3-10
X3-T
X3B
X3i
X3i-02
X3i-03
X3T
X4
X4-T
X4T
NOVOGO
ONCOURSE
MyGuide 300
MyGuide 500
MyGuide 700
PHAROS
E-Z Road Pocket Navigatior

PIONEER
Portable Sat Nav (AVIC-S1)

QSTARZ
All In One GPS Navigator NV-Q1200
All In One GPS Navigator NV-Q1400

RIKALINE
TOMTOM
Go 300
Go 500
Go 510
Go 700
Go 910
ONE
WHISTLER