Replacement Camera Cable for VIVITAR Model ViviCam 3915
If you need to order a replacement cable for your ViviCam 3915 Camera, made by VIVITAR,
CLICK HERE

Device Type: Camera
Manufacture (OEM): VIVITAR
Model : ViviCam 3915
Our Part Number :
60317
Interface Type : USB
Additional Information on Camera Cables
List of all Camera Replacement Cables by Manufacture.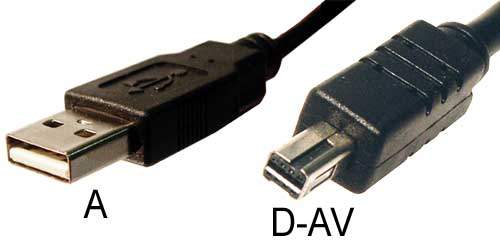 Vivitar 60317 Camera Cable
Very Small 4Pin USB Connector with a Notch Cut Out
Used on very small Amount of Vivitar Cables.
As listed Below.
I do not believe this cable is even Sold by Vivitar Anymore.

---
Partial List of Compatible Devices
CAMERA
VIVITAR
ViviCam 3815
ViviCam 3915
ViviCam 3930
ViviCam 400
ViviCam 4000
ViviCam 5340