Education and the Use of Computer Cables.
Educational Cable Usage: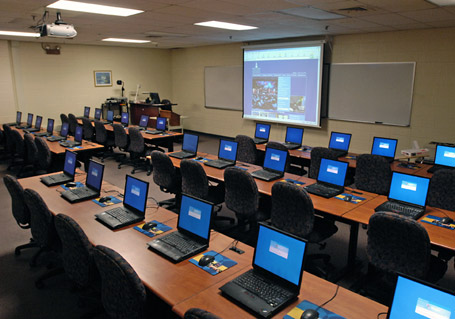 Computer Cables are used in all levels of Education. From Primary School to Graduate School.
PCCables.com Inc. Has been Selling Cables to the Educational Industry Since 1996.
Our First Major Sale was to the University of Michigan Technology Department with hundreds of VGA cables use to connect Projectors in the Class room.
We have since expanded our line of cables and adapters for Projectors to include every conceivable combination.
We have also added signal Splitters so the Same Video can be seen on Multiple Screens in both HDMI and VGA Formats.
With the Invent of Smart Boards we worked with Manufactures to make a available longer USB Cables to control the Smart boards from the Computer.
Part #70548
Many School stores find is advantages to include some of our hard to find Phone, MP3, Camera Cables at there Stores.
Camera Cable Finder
Recently many Technical Schools have been using some of unique CISCO Cable and Network Cables in their Development Labs.
PCCables.com Supports the
USFirst.org Robotics
in the Class room with the building of this cable.
Part #03203
---
So for you Auditorium, Classroom, Computer Lab, Robotics Lab please contract PCCABLES.COM Inc. for Assistance. 954-418-0817 or Email sales@pccables.com
PCCables.com INC. would love to help you find the right cable to connect you school to your Students, or to connect your Students to The Technology of Today!
We offer PO Terms to School with only a $50.00 Minimum Purchase Fax to 954-418-0835.
Or order today on-line with a credit Card.